Genuine Classic Army
RIS Railed Forearm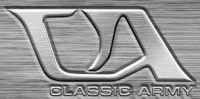 This is a genuine Classic Army brand RIS modified to fit right on your GSG carbine or pistol (not PK). These are widely considered to be the state of the art in rail systems for the GSG. Don't waste your time with lesser brands - this is the rail you're looking for.
The RIS is rock solid with no wiggle at all
Yes, your HK pin will work here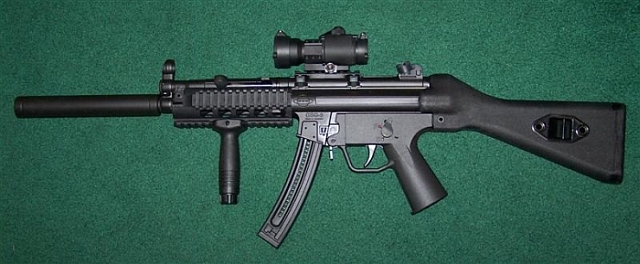 ---
---
NOTICE: The finish on this item may be damaged by some gun solvents. We recommend that you remove the RIS when cleaning.
---
---
received this question in my email and decided it was likely to be repeated so here is a copy of the inquiry:
Saw this on your website. You state that this is a Classic Army brand RIS that is "MODIFIED" to fit. What exactly is the mod and who performed this mod? Or is it basically an off the shelf RIS that fits the GSG-5 just right? Please advise.
Mike:
The Classic Army RIS will not fit on the GSG 5 without modification. I did the work here in my shop. The barrel locking screw must be replaced - this is included. The side rails were shortened and the raw edge sealed. The rear locking ring was fit to the slots on the GSG receiver. The front attachment point was adjusted to a tight fit with an HK pin. There is no rattle. You can use your stock "screw in a screw" if you prefer. About 2 hours work per RIS. Price is about right for the time and materials I spend on each one. This RIS is vastly superior to the others on the market. I offer a 100% money back guarantee of satisfaction if you are not happy with it.

Thanks for your interest, George

$119.95